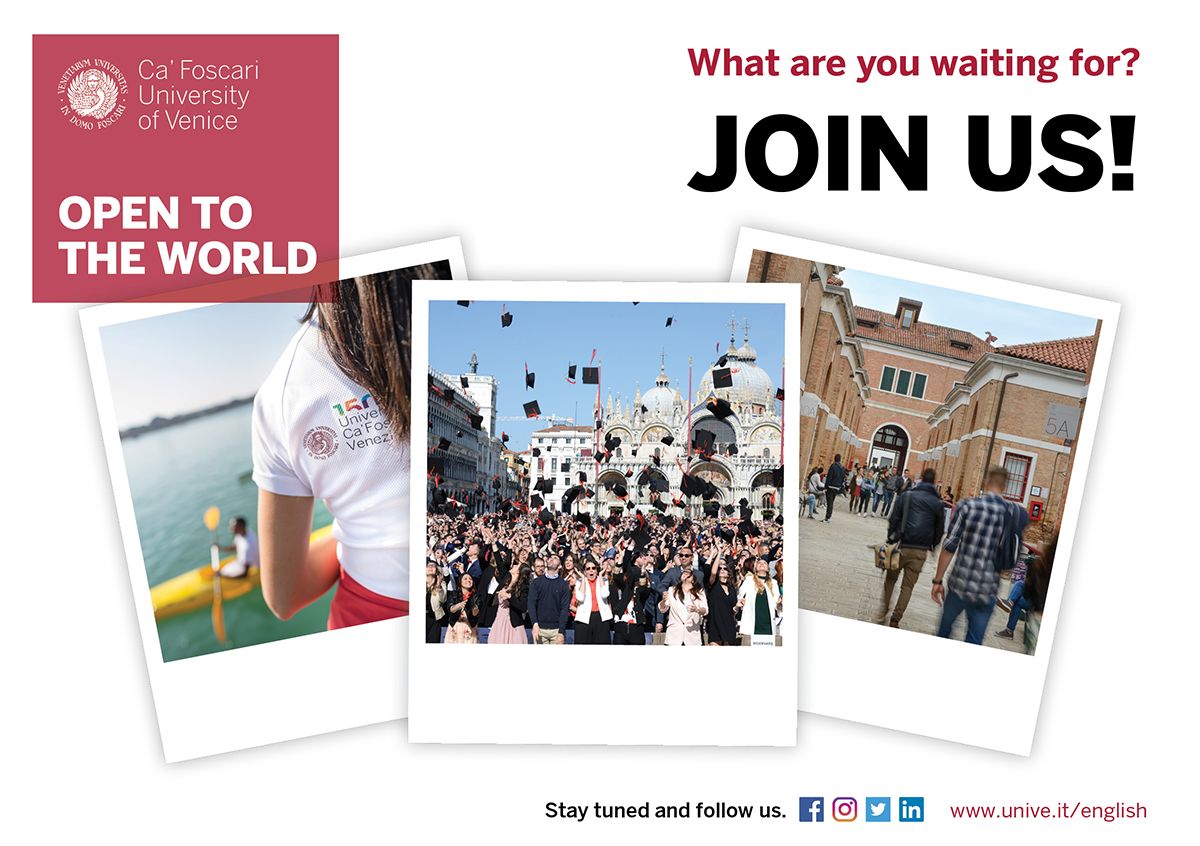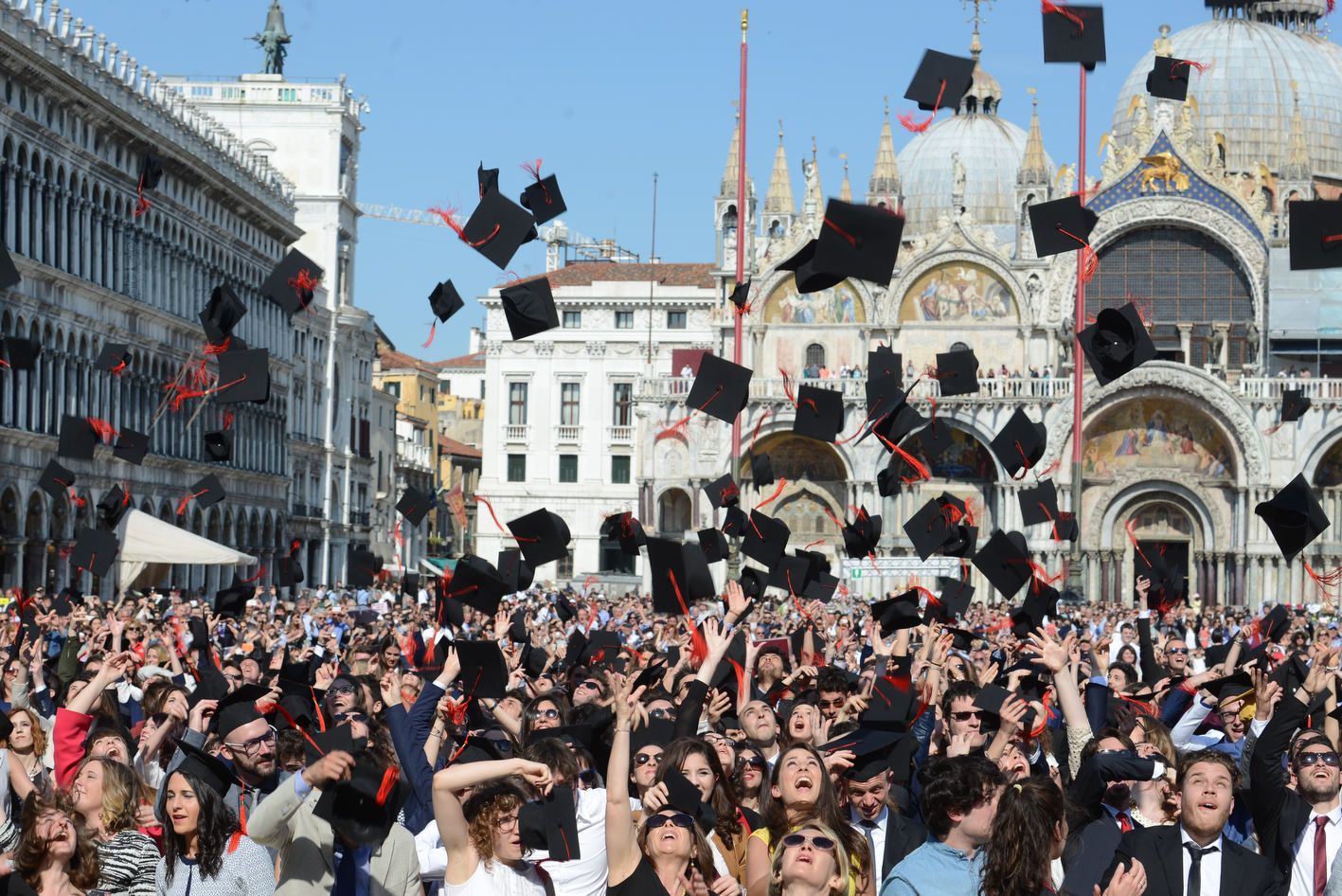 OVERVIEW
Originally established as Italy's first business school in 1868, Ca' Foscari University of Venice is now a multidisciplinary institution with over 23,000 students offering a wide range of study programmes in economics and management, modern languages, the humanities and the sciences.
Ca' Foscari is third in Italy for the excellence of its research, and it has earned so many of the coveted European Commission Marie Curie research fellowships that it is one of Europe's ten most successful universities in this regard. Globally, Ca' Foscari ranks among the world's top 100 universities for Modern Languages, the best 150 for History, the top 200 for Linguistics and Geography, and the top 250 for Economics & Econometrics as well as Accounting & Finance.
Ca' Foscari prepares its students for the competitive global workplace and fosters an international, inclusive academic community by offering 20 bachelor's and master's degree programmes entirely taught in English. In the firm belief that higher education and impactful research must be both innovative and international, the university has forged an extensive academic network of partner universities spanning the globe, allowing it to offer over 30 joint/double degree programmes and more than 700 exchange agreements with institutions all over the world. 
Ca' Foscari is located in the awe-inspiring city of Venice. With canals and boats instead of streets and cars, this city's truly singular historic center has been a vibrant place of cultural and economic exchange for over a millennium, and the beauty of its art and architecture has made it a UNESCO World Heritage site. Thanks to the stimulating cultural legacy of its dynamic cosmopolitan context, Ca' Foscari is characterized by the synergetic intersection of tradition and intellectual innovation, offering its students and professors the uniquely rewarding opportunity to learn and work in one of the world's most remarkable cities.
STUDENT SERVICES AND FACILITIES

The Counseling and Welcome Unit offers a wide range of services for international students, including: 
guidance, information and assistance with enrolment procedures
support for the recognition of academic qualifications, the visa application process and Italian residency permit requests
general information about student services, such as financial aid, health services and transportation
Ca' Foscari's Housing Office offers useful information and contacts to help students find suitable and convenient accommodation solutions in Venice and on the Venetian mainland. 
Ca' Foscari's School for International Education offers international students the opportunity to learn about Italian history, language and culture. It organises Summer programmes in collaboration with prestigious international partners, such as Harvard University and Columbia University. In addition, it organises a university preparation programme called the Foundation Year for international students who have fewer than the 12 years of schooling required to enrol at an Italian university or who want to improve their knowledge of English or Italian before applying for admission to an English- or Italian-taught bachelor's degree programme.
Ca' Foscari's International College is a centre of excellence which attracts high-achieving students from Italy and abroad. It organizes a wide range of interdisciplinary activities and programmes and offers subsidised accommodation and full or partial scholarships based on merit. 
Ca' Foscari Career Service organises a wide range of activities to strengthen the employability of students and graduates. It organises career fairs, internships in Italy and abroad in partnership with international enterprises and training seminars to support the development of soft skills and exchange of know-how. 

Search and apply!
Academic preparation year
Foundation Year
Academic preparation year, full-time
School for International Education
Departments
Videos